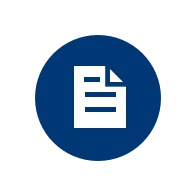 One single repository to manage your financial documents
We want to help you reduce your administrative burden by integrating your Enterprise Resource Planning (ERP) with CEMEX financial documents.
Have a single source to download your financial documents.

Haver better control by marking documents previously downloaded.
Report billing issues.

Get expected attendance information from your disputes.
Financial Document Management
Automatically receive your invoices in your system and corroborate deliveries, prices and quantities in real time.
Subscribe to this Product
To subscribe to this product please select it from our list, fill out the name for your subscription, review and agree the terms of use, and click on Subscribe.
Go to products